Delete FPS
Path:Banking Service > FPS Settings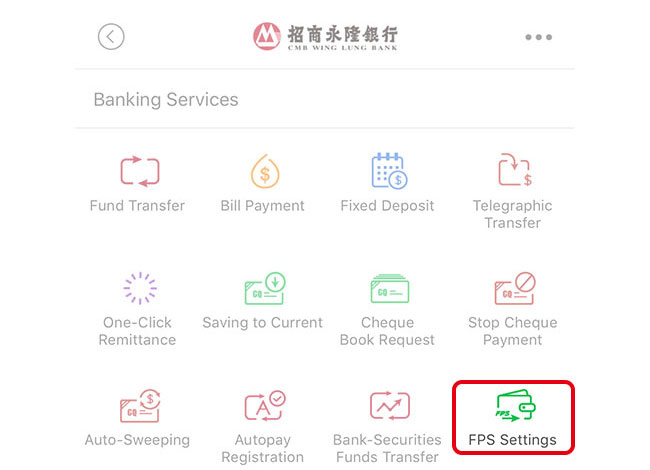 Click "FPS Settings" to make the change.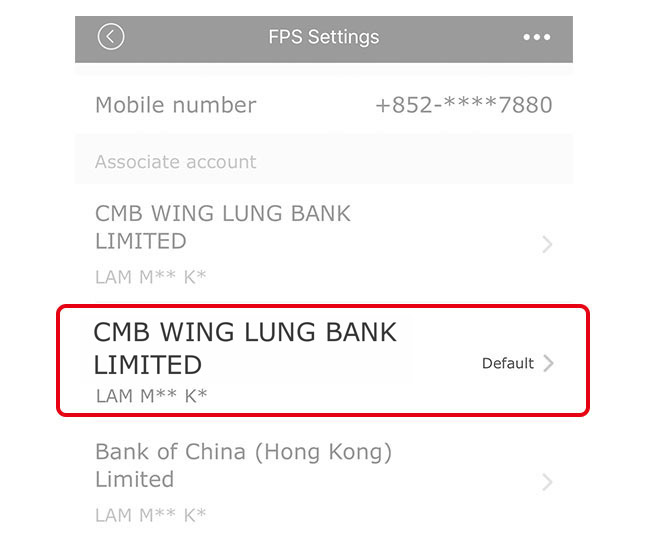 Locate and select the registered bank which you want to delete.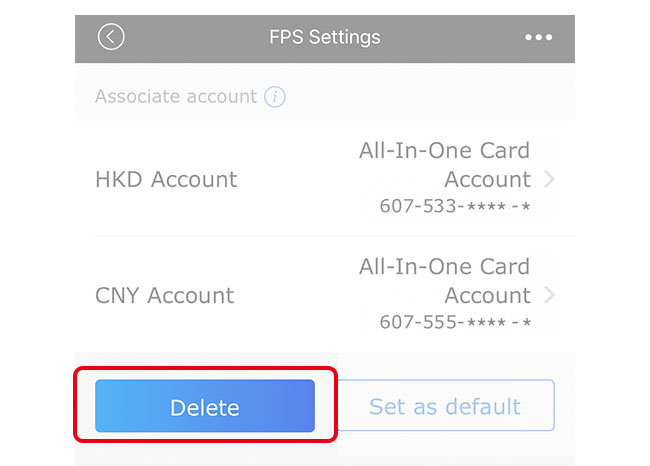 Click "Delete".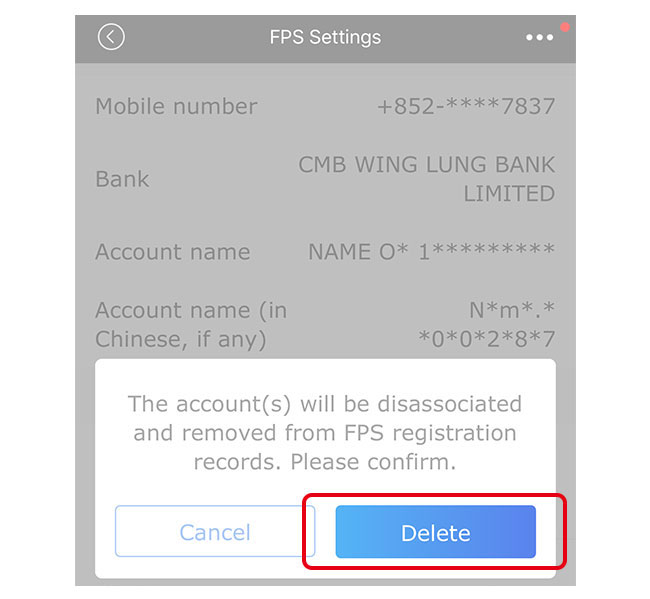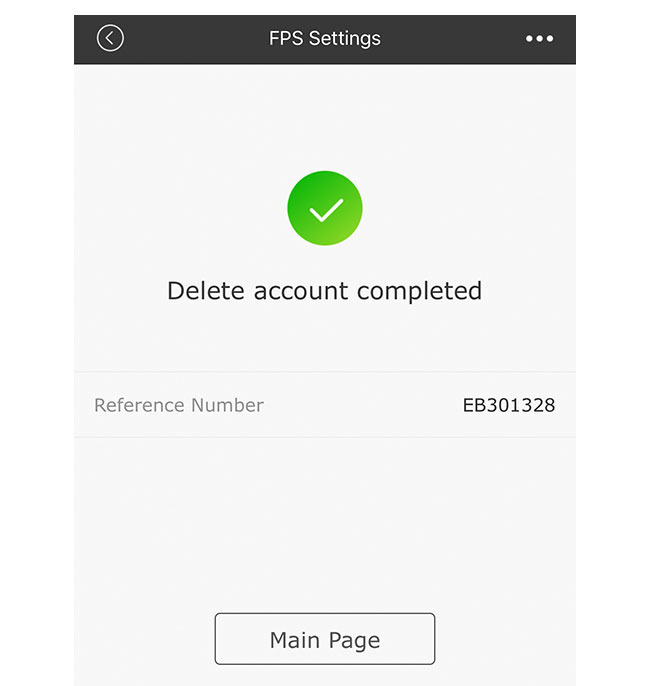 System will ask you if you really want to delete the registered bank from FPS, click "Delete" again to complete it.
Note: If you want to delete other registered bank from FPS through mobile banking Wintech, you must first passed the identity authentication.