How to perform Fund Transfer
Path:Bank > Fund Transfer > Input beneficiary account or Click beneficiary record
Step 1. Input fund transfer information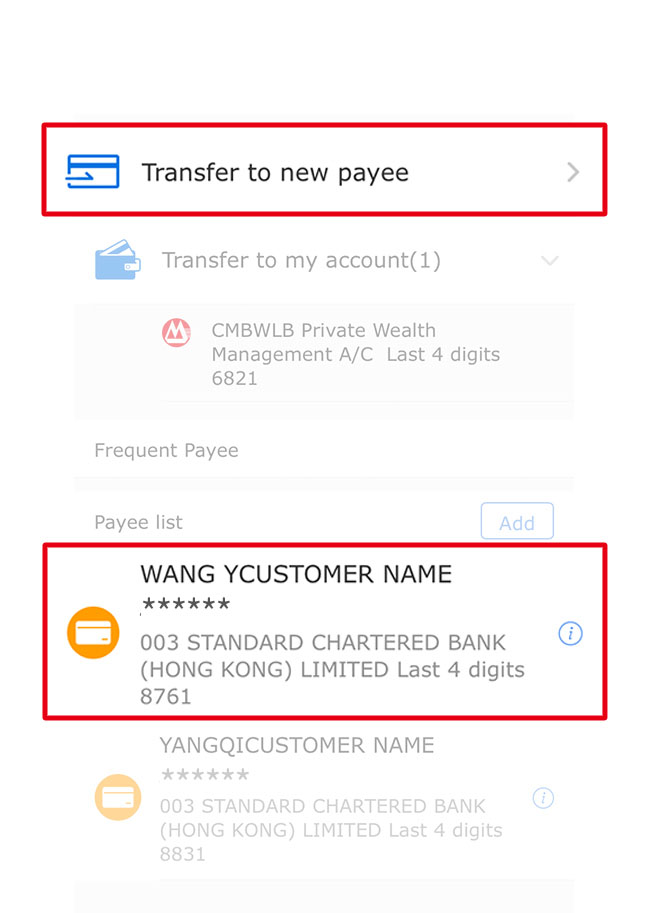 Fund transfer input page is available if you click input beneficiary account or record.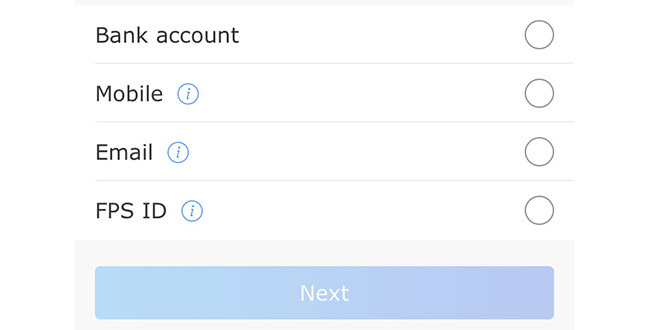 You can input payee in different way: Bank account no., mobile, email or FPS ID (the FPS Identifier), after selected, input the corresponding information. Please make sure the mobile, email or FPS ID has been registered FPS if you want to use this to do the fund transfer through FPS.

Click this icon, you can choose a new beneficiary.

Transfer currency and transfer amount are must.

Here is warm tip that remaining transfer limit of current day.

Mobile banking is using FPS (Faster payment system) to do the fund transfer, the fund transfer date will be using the date that you do the fund transfer.
Step 2. Confirm fund transfer information
Based on different transaction information, below variable methods of transaction confirmation are needed.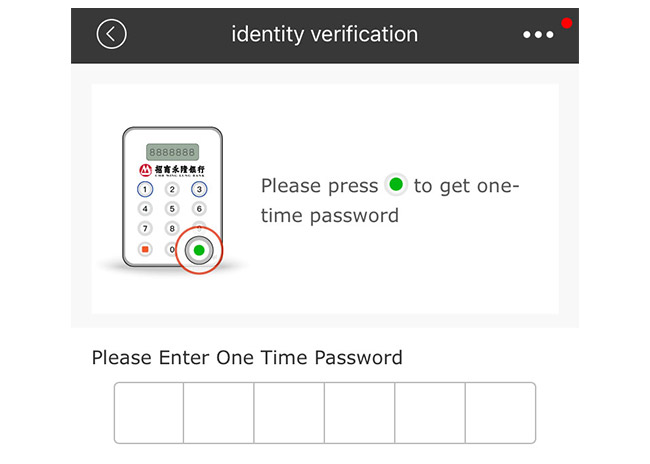 For your fund security, you need to enable non-registered fund transfer service if beneficiary account is not pre-registered. It only needs your confirmation of personal information and input one-time password.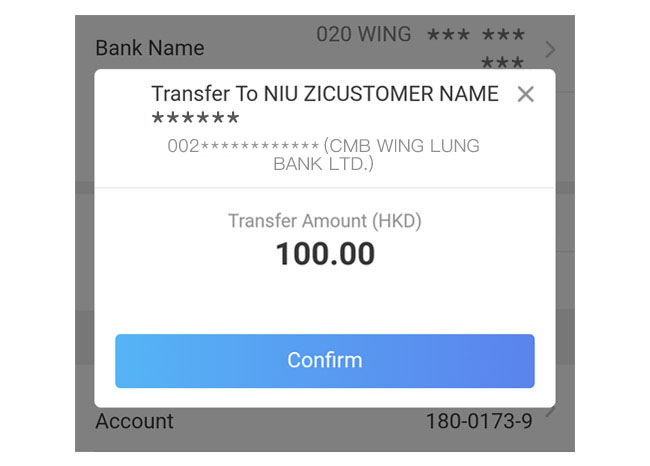 Double check transfer instruction is correct and it will be submitted after you click confirm button.
Step 3. Fund transfer completed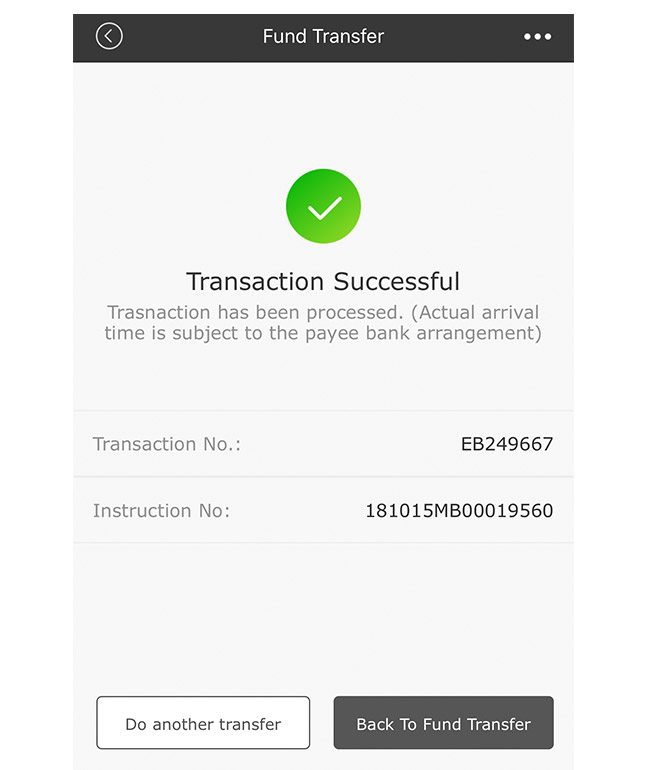 Your fund transfer instruction is submitted successfully if this page is displayed.