Sponsored Youth Outreach's Healthy Dancing Campus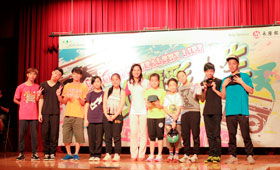 The Healthy Dancing Campus was completed on 5th September 2015 with a joint school dancing performance cum graduation ceremony.
Prev
Next
In 2014/2015, the Bank has once again sponsored the 1-year project, Healthy Dancing Campus, organized by Youth Outreach* to uphold the positive spirit of the young generation. The Healthy Dancing Campus is a school-based programme that allows the young generation a chance to get together as a dancing team, to pursue their dream as well as developing positive values and attitude towards life.
*Youth Outreach was established in 1991 and is the only organization in Hong Kong providing 24-hour services to high risk youngsters in order to help them to develop a positive attitude.
Search Results