CMB Wing Lung ATM Card Services
CMB Wing Lung ATM Card
Cater for Your Financial Needs at Every Single Moment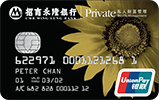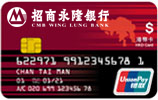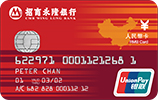 ​
In response to the Hong Kong Monetary Authority's requirement, we have further strengthened the security feature of CMB Wing Lung ATM Card. With the chip-based technology incorporated, the former CMB Wing Lung ATM Card with magnetic stripe ATM was replaced, in order to reduce the risk of unauthorized use of customers' personal information. With the chip-based CMB Wing Lung ATM Cards, you can efficiently manage numerous bank accounts round-the-clock at ATMs with

or

logo in Hong Kong, Macau, mainland China and overseas. CMB Wing Lung ATM Card is available in two card types, HKD Card1 and RMB Card2 to cater for your personal financial needs.
Simple and Easy Application
You just need to hold or open the following accounts:
HKD Savings; or
HKD Current; or
RMB Savings; or
RMB Current
And visit any of our branches in person for application to enjoy the convenient services CMB Wing Lung ATM Card brings to you.
Enquiry Hotlines:
Hong Kong (852) 230 95555
Mainland China (86) 4008 822388
* The services or offers are subject to relevant terms and conditions.
Search Results