Online Wealth Management Account Opening Service
Open Wealth Management Account online to enjoy fabulous investment product offers!
Step 1
Logon to Personal NET Banking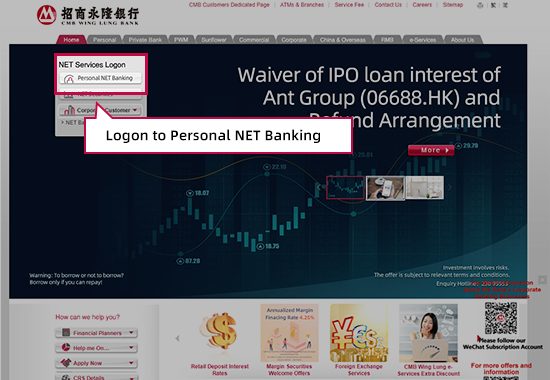 Step 2
Input your Logon ID, Password, Verification Code and One-Time-Password generated by Security Token (if applicable) in NET Banking.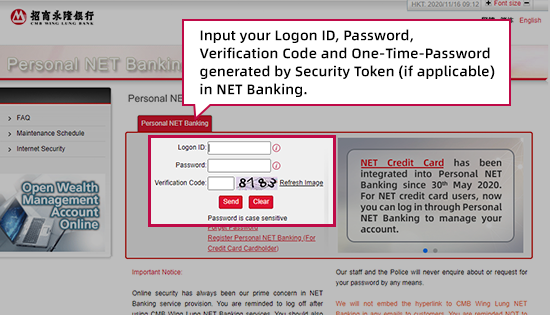 Step 3
Click 'Wealth Management Account Opening' or 'Investment'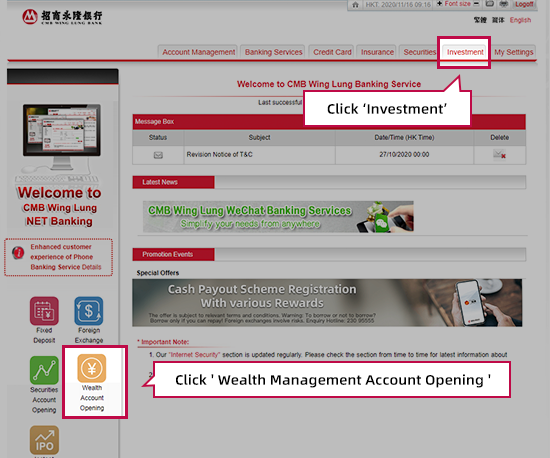 Step 4
Click 'Apply Now' for account opening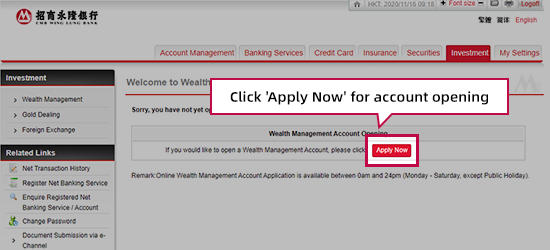 The Bank will notify you the success of wealth management account application by sending a confirmation email later. You may start using the investment service by logging on to our Net Banking after receiving our confirmation.

Online Wealth Management Account Application is only applicable to single personal wealth management account.

Online Wealth Management Account Opening Application is available 24 hours.

Enquiry hotline: (852) 230 95555.
Search Results