No need to show up during the whole application process for Digital Loan Services – Investment Funds in Wintech!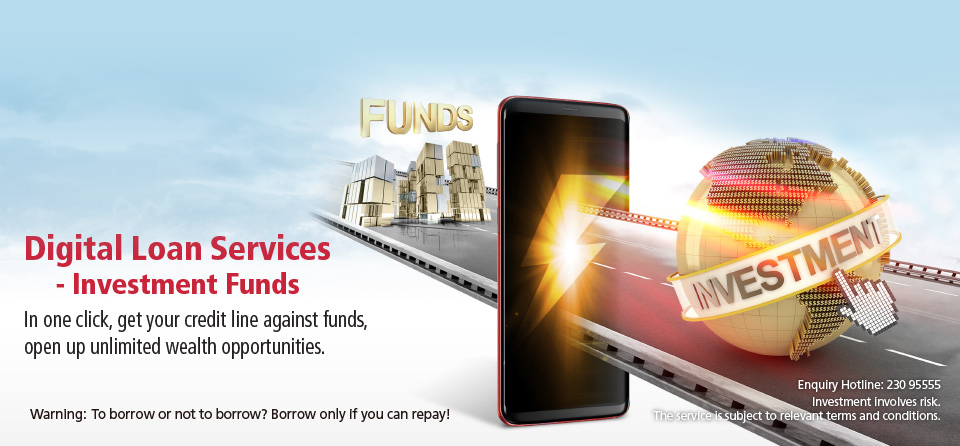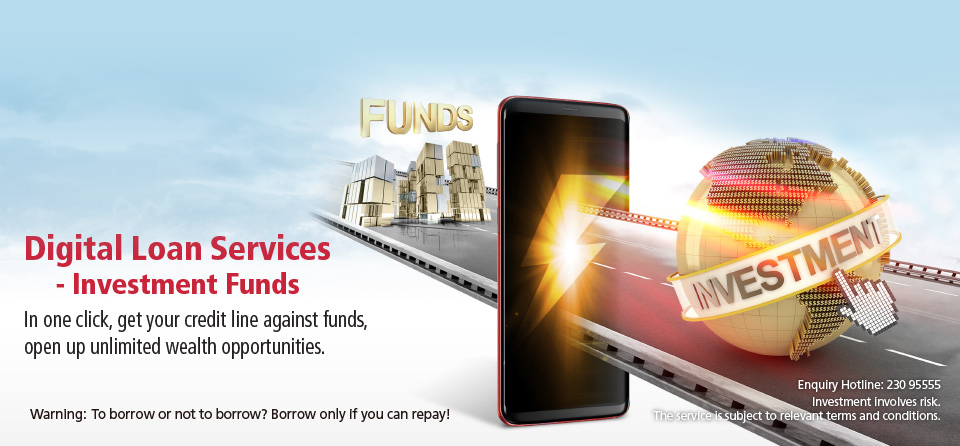 Not holding any investment funds with CMB Wing Lung Bank ("the Bank") at the moment? No worries! You can apply a secured credit line with Digital Loan Services – Investment Funds first, upon approval, the overdraft facility will be available once your investment funds are successfully transferred to the Bank. Simply retain the secured credit line at the Bank to enjoy enhanced liquidity to meet your various needs. The application process is simple and convenient, and it's all online! Overdraft facility will be ready in 4 working days at the earliest.
Simple, quick and convenient!
You can upload the required documents easily and complete the application within 10 minutes through Wintech. The application and approval process is lightning fast!
Transparent loan interest rate!
The loan interest rate of Digital Loan Services – Investment Funds is as low as one month HIBOR + 1% per annum and handling charge is as low as 0.2% per annum ("Promotional Interest Rate"). You can see the Promotional Interest Rate in Wintech all at a glance!
Wide range of choices to suit your needs!
The facility limit is from HKD500,000 to HKD99,999,000. It is extremely flexible!
How to locate Digital Loan Services - Investment Funds?
Go to "Wintech", select "All Services" > "Lending" > " Digital Loan - Investment Funds".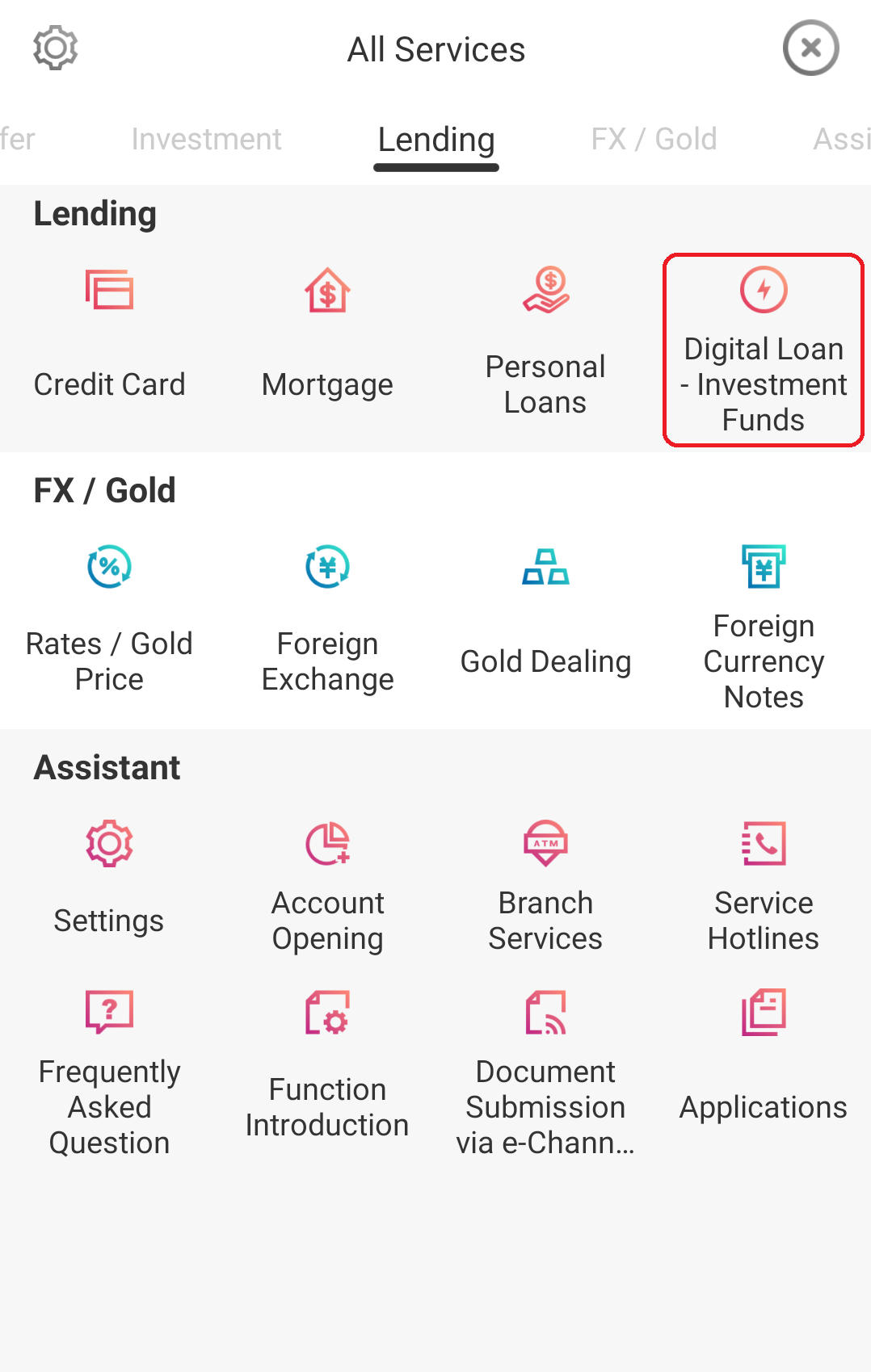 The service and offer are subject to relevant terms and conditions.
Warning: To borrow or not to borrow? Borrow only if you can repay!
Investment involves risks. Please read the relevant terms and conditions together with the risk disclosure statements in the prospectus of the investment product before making any investment decisions.
Enquiry Hotline: 230 95555
Statement:According to the Personal Data (Privacy) Ordinance, you may, at any time and without charge, choose not to receive our future promotional materials. Please click here click here or inform us in writing in case of such a request to the Data Protection Officer. (Address: The Data Protection Officer, CMB Wing Lung Bank Limited, 45 Des Voeux Road Central, Hong Kong, Fax no. 2782 3895).
Search Results