CMB Wing Lung Bank Offers You a Powerful Mainland Fund Platform to Enjoy a Brand New Investment Experience!
CMB Wing Lung Bank's Fund Search Engine offers you a wide array of Recognised Mainland Funds to keep you abreast of the market trend and seize the best investment opportunities. Let's search the Recognised Mainland Funds with the Fund Search Engine now!
Click at CMB Wing Lung Bank ("the Bank") website (left bottom corner) or click here to enter the Fund Search Engine.
Choose "MRF" under "Fund Product" and click "Search".
All fund information and performance of the Recognised Mainland Funds offered by the Bank are available at a glance!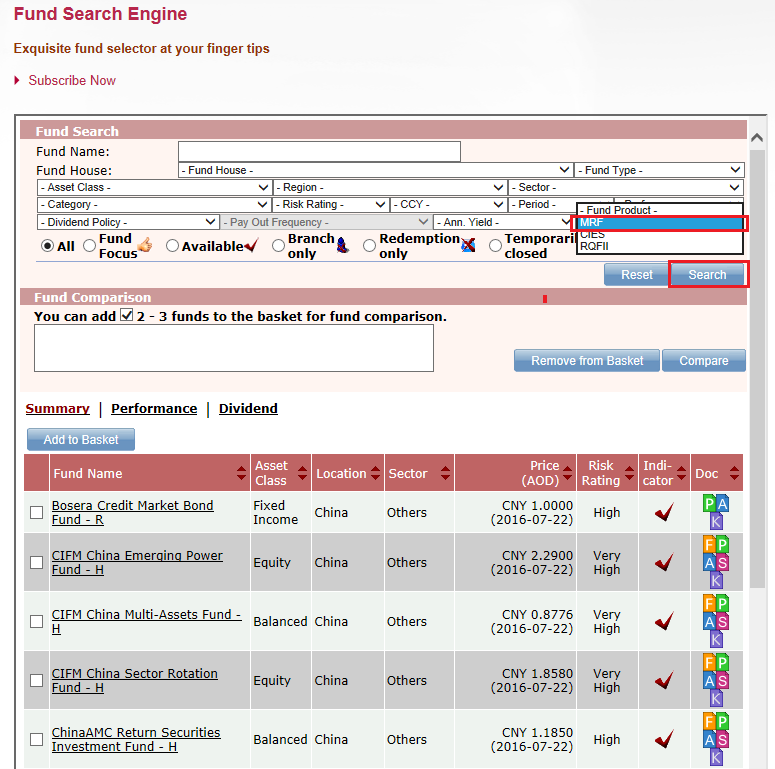 Start your investment plan today!
Investment Services Hotline: 2526 5555
Website: www.cmbwinglungbank.com
Search Results