Credit Card e-Statement
Credit Card e-Statement

Reduce paper consumption and contribute to environmental protection

e-Statement Services is now available on CMBWLB Wintech mobile application ("Wintech"). You can enjoy online access to your credit card e-Statements for the past 12 months anytime and anywhere upon logging in Wintech or NET Banking Services. It's convenient!
1. Login "Wintech" and select "e-Statement"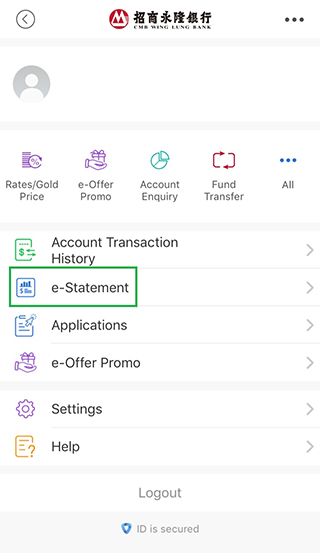 2. Click the function key on the top right corner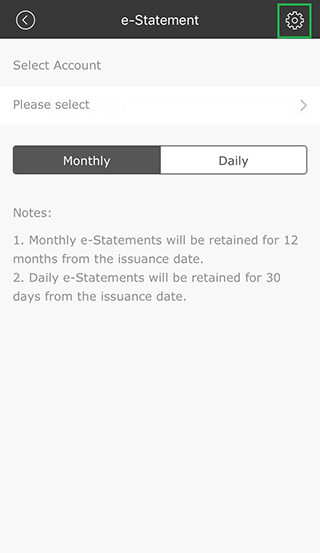 3. Select credit card account for registration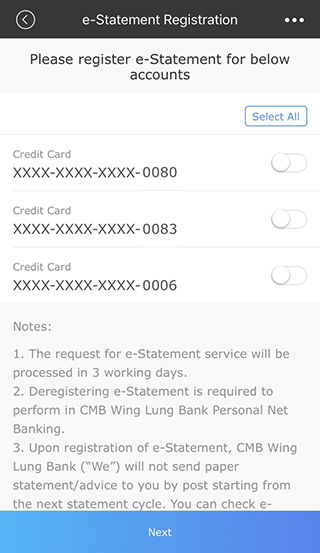 Scan the QR code to register e-Statement for CMB Wing Lung Credit Card now!

The service is subject to relevant terms and conditions.
Should you have any enquiries, please contact CMB Wing Lung Bank Customer Services Hotline at 230 95555.
Warning: To borrow or not to borrow? Borrow only if you can repay!
Search Results