Securities e-Statement Service
Application Steps
You can now register Securities e-Statement Service via NET Banking. Upon registration, you can access, view and print your e-Statements anytime with great flexibility. Let's save our environment by reducing the use of papers.
Online Registration
Access e-Statement
Online Registration
Step 1: Log on to the NET banking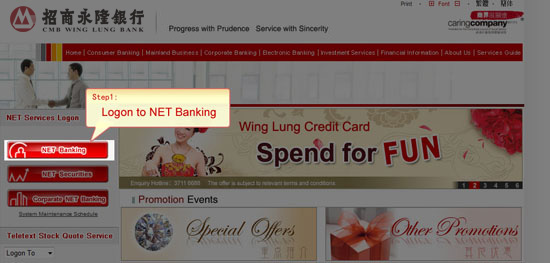 Step 2: Select "e-Statement" then click "Service Registration"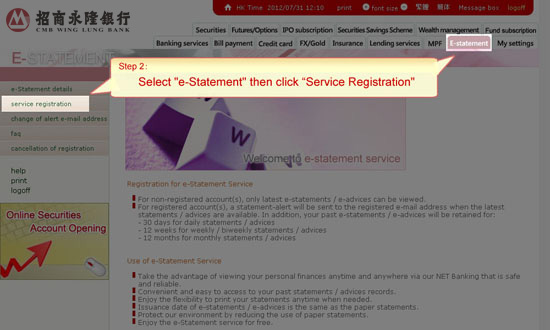 Step 3: Accept terms & conditions and register alert e-mail address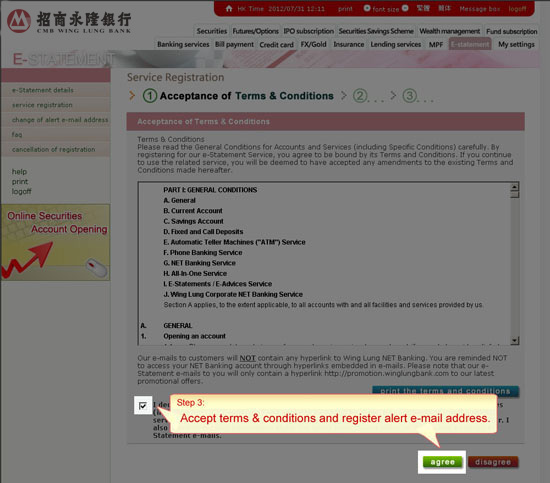 Access e-Statement
Step 1: Log on to the NET banking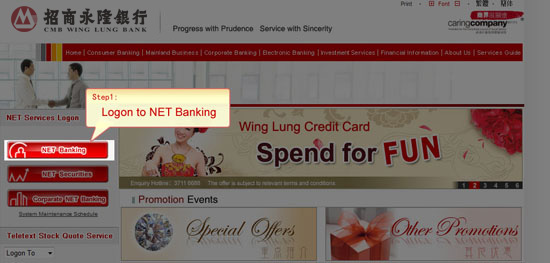 Step 2: Select "e-Statement" then click "e-Statement details"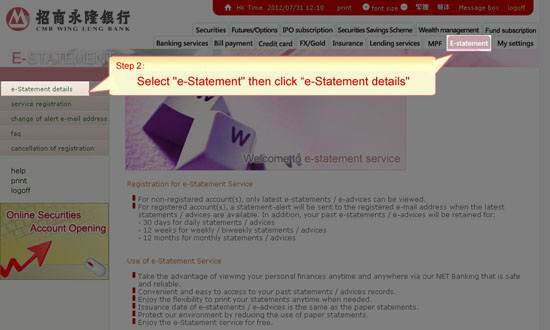 Step 3: Select your account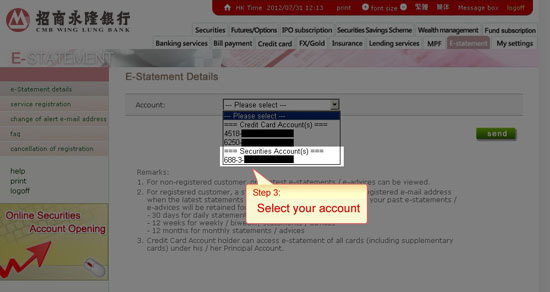 Notes:
Daily and Monthly securities e-Statement will be retained for retrieval up to last 1 month and 12 months respectively. Please save a copy for your future reference.
Customers will not receive paper statements by mail after registration of e-Statement service.
Customers will need to install Adobe Acrobat Reader in your computer to view PDF (Portable Document Format) file.
Notifications of nominee services and corporate actions (e.g. collection of dividends, exercise of rights) will be sent to customers' mailing address by paper statements instead of e-Statements.
Customers have to accept Terms and Conditions of CMB Wing Lung NET Banking Service before registration.
This service is free of charge.
The trading confirmation of global stock trading will be provided in paper form only and no e-confirmation will be available for the time being.
For enquiries, please call our Customer Service Hotline 230 95555.
Search Results